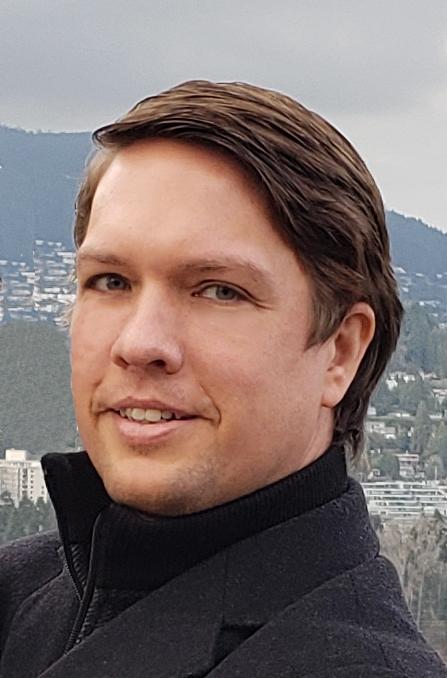 Photo Digitizer was founded by Prahlad Delaney in 2021. Providing modern solutions to organize and preserve yesterday's memories. Specializing in bulk scanning and editing of photos for clients nationwide.
I have been taking and collecting photos for over 25 years and currently have over 150,000 saved in my collection. I've worked as a professional graphic/web designer for 21 years and have extensive experience with photography (film and digital), photo editing, color correction and restoration. I've always had a talent for sorting and filing and am passionate about clean design and organization.
I have owned my own Web Design Consulting business for the past 6 years, which I love because it allows me to work from home on a flexible schedule. As a full-time father of an elementary-aged child, it is very important for me to be present at home to raise them and provide the best life I am able to. Due to rising costs  I wanted to create a new business to expand my services and so after doing some research on the latest equipment available, including professional-quality high speed scanners, I decided to combine my talents in organization with my passion for photography and design to create Photo Digitizer.
Growing up, I was always told me that the best kind of job is one that you are so passionate about that it doesn't feel like work; that's how photo digitizing and editing is for me.
My father, who is in his late 60's, also has a very large family photo collection containing photos over 75 years old. Unlike my collection, which have almost all been taken with digital cameras, his photos are all prints and most have never been scanned or saved on a computer. For years he simply kept them in bags, boxes and old albums. We often talked about how if there was a fire or hurricane that those printed photos would be lost forever. We always agreed that he should have them scanned but it always seemed like such a huge project that no one in our family had the time to take on. Sure, there are plenty of services online but they are very expensive and time consuming with shipping back and forth. So his photo collection has remained in old boxes at his house for years.
My father was my first client and I scanned his entire photo collection of nearly 8,000 photos, ranging from 3×3" to 8"x10", and saved them on a single USB Flash drive. All of the original photos are now stored in acid-free plastic archive boxes labeled by category or family member name. We now have the peace of mind knowing that our family photos will be preserved for future generations. No more paper bags, elastic bands and bent photos in old storage bins. Our memories are now digitized, preserved and organized like they have never been before and my family can now easily share their old photos with family and friends online.
Modern solutions for yesterday's memories.
In the digital age, printed photos may fade, but your cherished memories don't have to. I specialize in breathing new life into your treasured photos. My expertise allows me to restore colors, mend scratches and tears, and enhance tones, ensuring that your photos regain their original vibrancy. I take pride in preserving your memories and witnessing the joy on my clients' faces when they see their old photos revitalized on a computer screen. With the ability to digitize photo collections of any type and size, I'm here to help you scan and safeguard your family's priceless photos and memories. Let me be your partner in preserving the past, one photo at a time.
Scanning is only half of the solution.
The other half is organization.
I offer a variety of photo storage solutions in various sizes, ensuring your physical photo collection stays organized and protected for the long haul. Additionally, I can assist you in safeguarding your digital memories by saving them to USB Flash Drives, creating DVDs, or copying them onto an external hard drive. Digital downloads are always accessible at no extra cost. If you have multiple old hard drives or a significant number of files that need sorting or renaming, I'm here to streamline the process for you. Let me be your partner in the journey to organize and preserve your family's invaluable photos and memories.
Not just another bulk scanning business.
What sets me apart from other photo scanning companies is my unwavering commitment to a personal touch and meticulous attention to details. I approach each client's project with deep care, treating it as if it were my own. All the work is carried out by me, right from my home office here in Jacksonville. I never outsource any aspect of the process (except for custom printing). For added convenience, I offer free local pickup and delivery services within the Jacksonville area (subject to mileage restrictions). This allows me to personally assess your photos, discuss your project, and address any specific requests before commencing the work. Alternatively, you can opt to ship your photos to me securely using UPS or FedEx, with tracking for peace of mind. Be assured, your photos will never leave my home office in Jacksonville, FL, except when they are ready to be shipped back to you!
I'm here to assist you with a wide array of graphic design projects, including flyers, postcards, logos, brochures, and business cards. Additionally, I specialize in web design, catering to everything from personal websites to full-fledged e-commerce platforms. In the realm of IT solutions, I bring expertise in hosting, domain setup, server configuration, and malware removal to the table. Feel free to share your project needs with me, and I'll be ready to lend a hand. With nearly 25 years of experience in the design and e-commerce industries, I've collaborated with clients of all sizes. I'm enthusiastic about the opportunity to work on your upcoming project. For a closer look at my design portfolio and the services I offer, please visit Prahladdelaney.com."
I would love to speak with you about your photo collection and how your goals for organizing and archiving it. Everyone's project is unique and there is certainly no one-size-fits-all-package when it comes to digital photos and family memories. I'm happy to talk to you over the phone, via text or through email. Tell me about your photo collection, I'd love to hear about it!